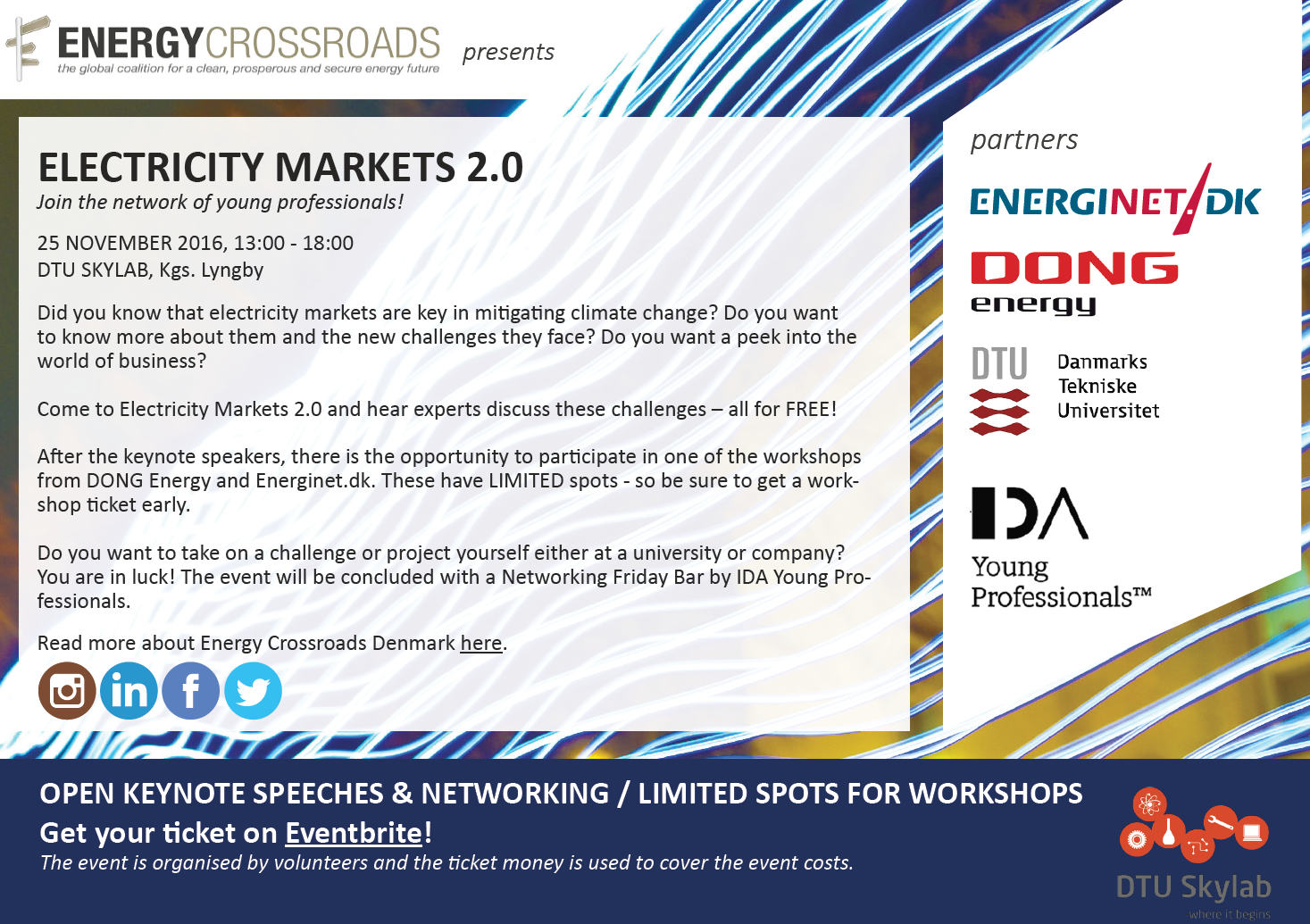 Did you know that electricity markets are key in mitigating climate change? Do you want to know more about them and the new challenges they face? Do you want a peek into the world of business?
Come to Electricity Markets 2.0 event and hear experts discuss these challenges- all for FREE!.
After the keynote speakers, there is the opportunity to participate in one of the workshops from DONG Energy and Energinet.dk. These have LIMITED spots – so be sure to get a workshop ticket early. (Tickets 40DKK+VAT). Sign-up with IDA Young Professionals for 0kr.- if you are an IDA member.
Do you want to take on a challenge or project yourself either at a university or company? You are in luck! The event will be concluded with a free Networking Friday Bar by IDA Young Professionals.
2016-11-25 12:30
2016-11-25 18:00
Europe/Copenhagen
Electricity Markets 2.0 Conference
Did you know that electricity markets are key in mitigating climate change? Do you want to know more about them and the new challenges they face? Do you want a peek into the world of business?
Come to Electricity Markets 2.0 event and hear experts discuss these challenges
skylab dtu
denmarkenergycrossroads@gmail.com