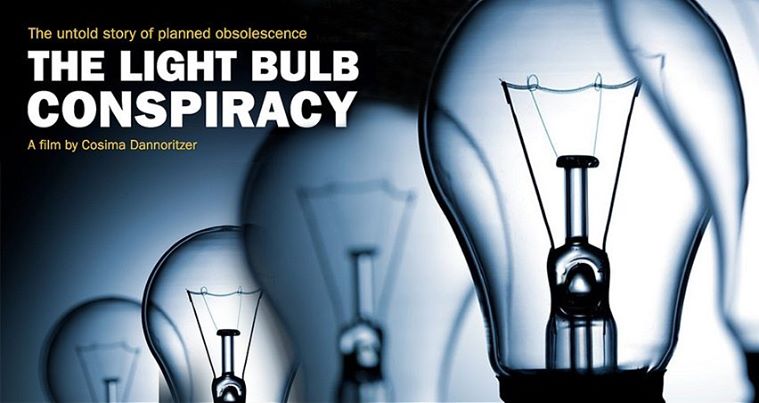 The Energy Monday series presents another movie night "Energy Monday Movie Night – The Light Bulb Conspiracy".
Have you ever wondered why light bulbs burn out so often? Did you know about the theory of leading manufacturers of incandescent light bulbs conspiring to keep the lifetime of their bulbs far below their real technological capabilities?. In this way, they ensure the continuous demand for more bulbs and hence, long-term profit for themselves.
The Light Bulb Conspiracy is a documentary about products that are designed to fail. It explores how different companies incorporate known failures into their products just to be able to sell more. While consumers spend money on replacing these defective products, this practice places a heavy burden of waste on the environment.
In the film, we also learn about the American industrial designer, Brooks Stevens, who traveled across the United States preaching planned obsolescence as the solution to keeping business booming and the economy growing.
This documentary exposes this controversial business practice. We look forward to seeing you there and discussing this pertinent issue.
Trailer: https://www.youtube.com/watch?v=251qoGOqpdk
Energy Crossroad Denmark's FREE monthly talk series – Energy Mondays will be in the Main Hall on the 1st floor at Studenterhuset on 13th March from 7pm – 8:30pm. JOIN US and CONFIRM your attendance via our Facebook event Page link above:
https://www.facebook.com/events/1840865489465478/
2017-03-13 19:00 2017-03-13 20:30 Europe/Copenhagen Energy Monday Movie Night – The Light Bulb Conspiracy Studenterhuset (Main Hall-Upstairs) denmarkenergycrossroads@gmail.com