Meet 4 out of 7 new fall interns: Bryce Silver-Bates, Jessica Flohr, Griffin Golden, and Vanessa Dilorio.
We are the outreach interns for Energy Crossroads Denmark this fall and would love to introduce ourselves! We are all originally from the United States, in Denmark with DIS, and we share an interest in green energy and sustainable global development.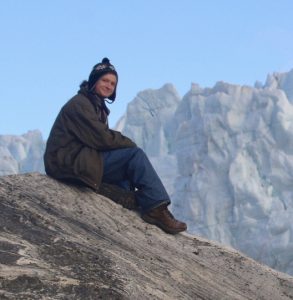 My name is Bryce Silver-Bates, and I'll be writing blog posts here. I study Science, Technology, and Society at the University of Puget Sound, with a focus on environmental science and nuclear history. I strongly believe in the importance of science and scientific literacy in creating a healthy future. In our current political climate, I think that good public communication about science, climate change, and green energy is one of the most important things we need right now. I see this internship as an exciting opportunity to get experience with public science outreach and see if it's what I want to pursue professionally.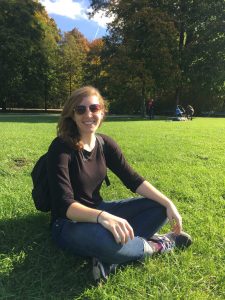 My name is Jessica Flohr, and I study government and environmental science at Smith College, with a focus on environmental protection and resource use in Latin America. Last summer, I participated in an internship with the United Nations Association in San Diego, where I focused on the Sustainable Development Goals and their promotion worldwide. I was inspired to continue studying energy policy, as I think it's an important angle in overall environmental protection and sustainability. I'm considering working for the government or a political NGO in an environmental policy capacity someday, and feel like this internship with ECDK will give me a stronger background.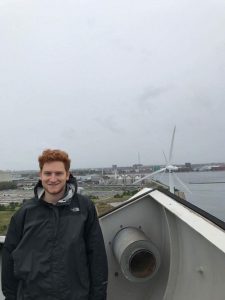 My name is Griff, and I'm a student at DIS Copenhagen this fall. A double major in environmental studies and economics with a concentration in physics, I'm passionate about climate change mitigation. I'm particularly interested in green energy because fossil fuel energy sources are the greatest source of Co2 emissions. Thus, a transition from fossil fuels to renewable energy sources is an integral aspect of reducing greenhouse gases. Moreover, energy is a fundamental part of all life forms, and humans' extraction of energy is the reason the modern economy exists as we know it. Energy touches all facets of contemporary life, which means it requires an interdisciplinary approach. This is where my diverse academic background is extremely valuable. My career goals are to initially work at a renewable energy development company, but eventually, start my own energy business with my brother.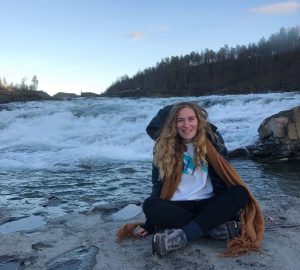 My name is Vanessa and I am an environmental science major at Villanova University in Pennsylvania. I am interested in urban development and the different ways that cities are working to adapt to a changing climate, as well as public awareness and perception to sustainability. As the event planning intern, I will be organizing Energy Mondays that engage citizens of Copenhagen in topics related to the environment. I am excited for the opportunity to meet and make connections with Danes in this field and learn about their perspectives on renewable energy and sustainability.