More than 100 young professionals participated in debates, workshops, and networking after-party.
This event took place at DTU Skylab this Friday November 25, 2016.  Students and graduates interested in renewable energy, technological development, and sustainability enjoyed an active contact with important stakeholders within this field.
(organized by IDA Young Professionals and Energy Crossroads; partnered with EnergyNet.dk, DONG Energy, and DTU)
First presentation "How Electricity Markets provide security of Supply?" by Peter Markussen, Head of Department at Energinet.dk
Some of the key points were how Denmark's electricity production today is local and scattered (in 1980 it was centralized), how security of supply equals balancing the system (with wind and solar balancing is more complex), how there is a new value chain from energy commodity to energy services; lowering the emissions, elevating quality and quantity of life in one generation.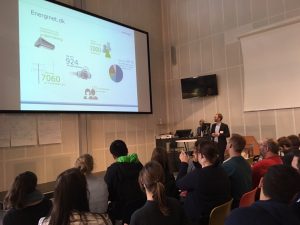 Second presentation: "Energy business perspective- current challenges and opportunities" by Michael Nylykke, Senior Strategy Associate in Corporate Strategy at DONG Energy
Some of the key discussion points were how guaranteed earnings have become an important driver of new investments, and how companies that shift earlier towards renewables have had stronger shareholder returns over the past three years.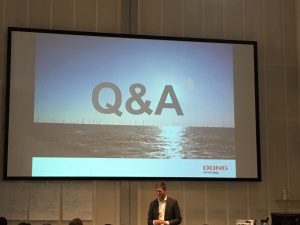 Both presentations were followed with questions from the audience. The atmosphere was very interactive, and speakers were very open for answering the questions.. with personal statements for some of them.
30min break with hot coffee and tea with some chocolate-chip cookies made the networking part start earlier than planned, and therefore even more enjoyable.
Thus, easy flow for the workshops organized by DONG Energy and Energinet.dk was made. The audience split in two and worked on different issues and solutions within the electricity markets. Hands-on experience and assistance from the experts.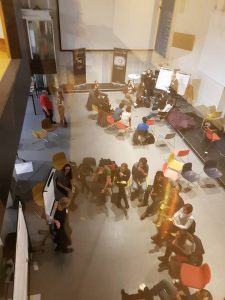 The event was wrapped up with networking and Friday night bar at DTU. Bingo price was given to the fastest networker.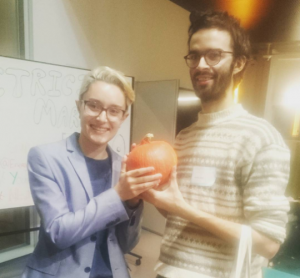 Vanja