How can we avoid large-scale blackouts and use unstable renewable energy at the same time?
3D's as solution: Decarbonization, Digitalization and Decentralization.

More than 1 billion people lack access to electricity according to the most recent data of the World Bank. Furthermore in 2040, there is going to be 2 more billion people without the access. If those people will use the same amount of electricity that we are using today, we will face huge issue in form of massive blackouts and lack of energy.
Unstable renewable energy supply
It is an undeniable fact that we are forced to use renewable energy resources and many countries have already implemented renewable energy into many industries. Yet, with renewable energy sources we are facing another obstacle which is change of stability of energy. Simply put, the energy production used to be steady but now with usage of renewable energy it is going to be super excited. Therefore, there is either too much produced energy or not enough. Despite the inexhaustibility of renewables, we cannot control sun, clouds, wind or geothermal sites. That is why we may expect blackouts or lack of energy in the future. But how can we influence this unpleasant vision? There are three main goals which we have to achieve.
Decarbonization
Firstly, decarbonization is one of the most discussed topics and on the agenda of every environment summit or conference. In the case of decarbonization it is mostly important to change our attitude towards resources and our production. It means to optimizing procedures, product and manufacturing. Basically, move away from fossil fuels to cleaner energy sources in every aspect.
Digitalization
Second important aim is to be implement digitalization and turn cities into smart cities using efficient data collection sensors. Therefore, optimize public transport, water supply network, waste management and overall create smart communities.
Decentralization
What seems to be the most exciting about this new era is goal number three, decentralization. Despite the necessity of capturing energy and ensure efficient storage for later usage (e.g.  conventionally or in pumped hydroelectric dams which are now dominating bulk energy storage), we can now decentralize energy also as individuals!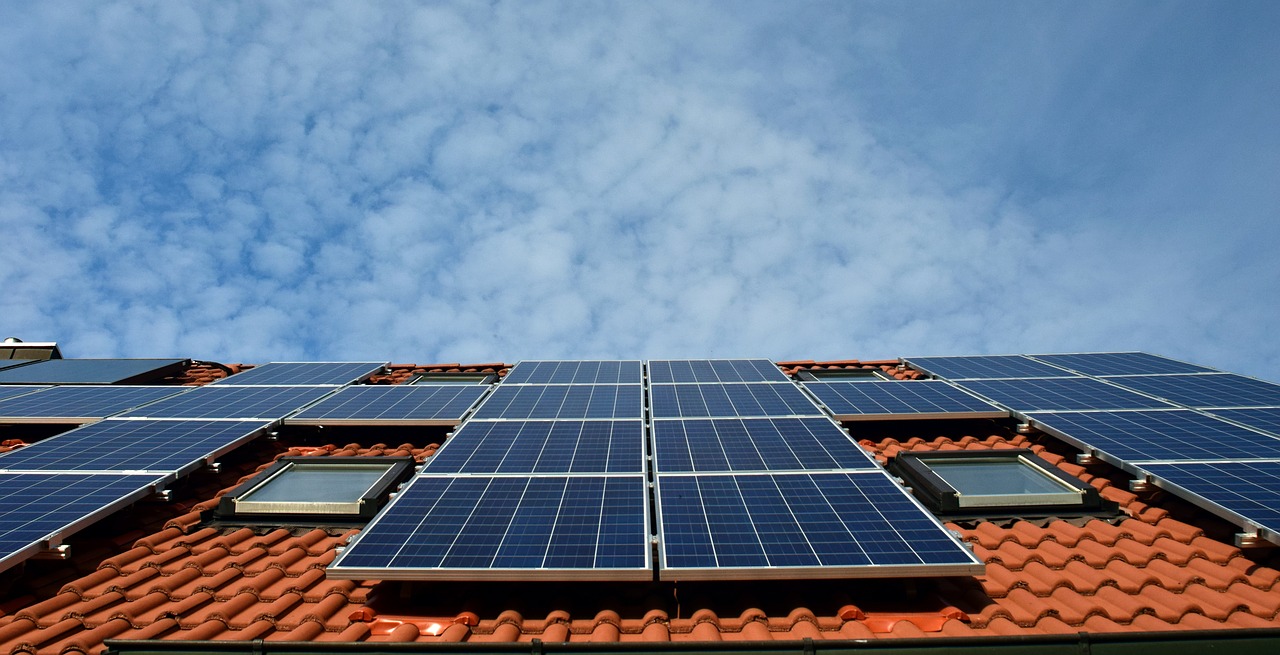 Is peer-to-peer energy exchange near future?
With a new business model, peer-to-peer building system, everybody in blockchain energy microgrids can exchange energy with a neighbor and help each other. Great example is start-up LO3Energy in New York where through Brooklyn Microgrid locals are able to build and create a network of relationship among people who want to consume green energy and those who produces electricity through their solar panels. In addition, it lets you send power you are not using to neighbours who cannot afford peak prices. This concept can not only change the way how energy is bought and sold but also can make communities more resilient to emergencies and disasters such as storms, hurricanes or floods when whole communities are without power.
Moreover, this year Swiss Prosume Energy Foundation announced platform Prosume based on blockchain technology and cryptocurrencies where community members can through an energy wallet buy, sell and exchange energy in trackable, flexible, independent, localized and sustainable manner. Basically, the aim is to develop energy communities where everyone can exchange energy.
For the first time in our history, energy can be trackable, transparent and away from central authorities. Individuals can independently draw the power from local resources and at the same time avoid blackouts during catastrophes. How fast can we as individuals, industries and cities change? What global shifts can we expect, especially in relation with oil, gas companies and central authorities? We should consider all of these questions and much more since the impact of the 3D's: Decarbonization, Digitalization and Decentralization will be massive!